SUPPORTERS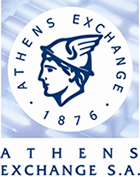 The Hellenic Exchanges Group (HELEX) operates the local cash, derivatives and bond markets through its fully owned operating subsidiaries. HELEX offers a vertically integrated range of products and services, providing trading, clearing, settlement, comprehensive market data and information to a number of users. All these operations are underpinned by comprehensive high-quality information technology systems. HELEX, a holding company incorporated under Greek Law, was formed in 2000 through the demutualisation of Athens Exchange (formerly known as the Athens Stock Exchange or ASE).
It was fully privatised in September 2003 when the Greek Government sold its remaining stake (33. 3%) to existing shareholders and privatisation certificates holders.
www.helex.gr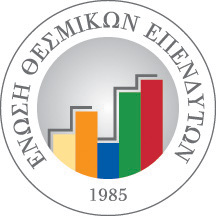 The "ASSOCIATION OF GREEK INVESTMENT COMPANIES AND MUTUAL FUND MANAGEMENT COMPANIES", better known under its abbreviated name "ASSOCIATION OF GREEK INSTITUTIONAL INVESTORS", is a trade organization, whose membership consists of Greek Mutual Funds Management Companies (M.F.M.C.), Portfolio Investment Companies (P.I.C.), Investment Services Firms (I.S.F.) and Real Estate Investment Companies (R.E.I.C.). The Association of Greek Institutional Investors was established in 1985 and is a member of the European Fund and Asset Management Association (EFAMA) and of the International Investment Fund Association (IIFA).
The Association of Greek Institutional Investors currently numbers a total of 36 members, with the following assets under management as at 31/12/2009 per category:
the 22 M.F.M.C. manage 306 Mutual Funds with total assets under management of € 10.7 billion,
the 5 P.I.C. have net assets of € 247.6 million,
the 3 R.E.I.C. have net assets of € 845.3 million.
the 6 Investment Services Firms have assets under management above € 1 million
The Association's website www.agii.gr, posts information on current activities and full contact details of its members It also provides a thorough legal section containing all fund and capital market regulation in force and an important data base, with daily updates of total assets of all Mutual Funds managed by Greek Fund Management Companies and a range of related statistical tables on the Greek fund market.
Board of Directors of Agii

Chairman: Aris Xenofos, C.E.O., EFG AEDAK

Vice-Chairman: Kimon Volikas, Managing Director, ALPHA ASSET MANAGEMENT AEDAK

Vice-Chairman: Phaedon Tamvakakis, Managing Director, ALPHA TRUST AEPEY

Secretary: Vasileios Kletsas, Managing Director, DIAS A.E.E.X.

Treasurer: Konstantinos Kalogeras, Finance Director of ALICO AIG M.F.M.C.
Member: Marina Vassilicos, General Manager, ASSOCIATION OF GREEK INSTITUTIONAL INVESTORS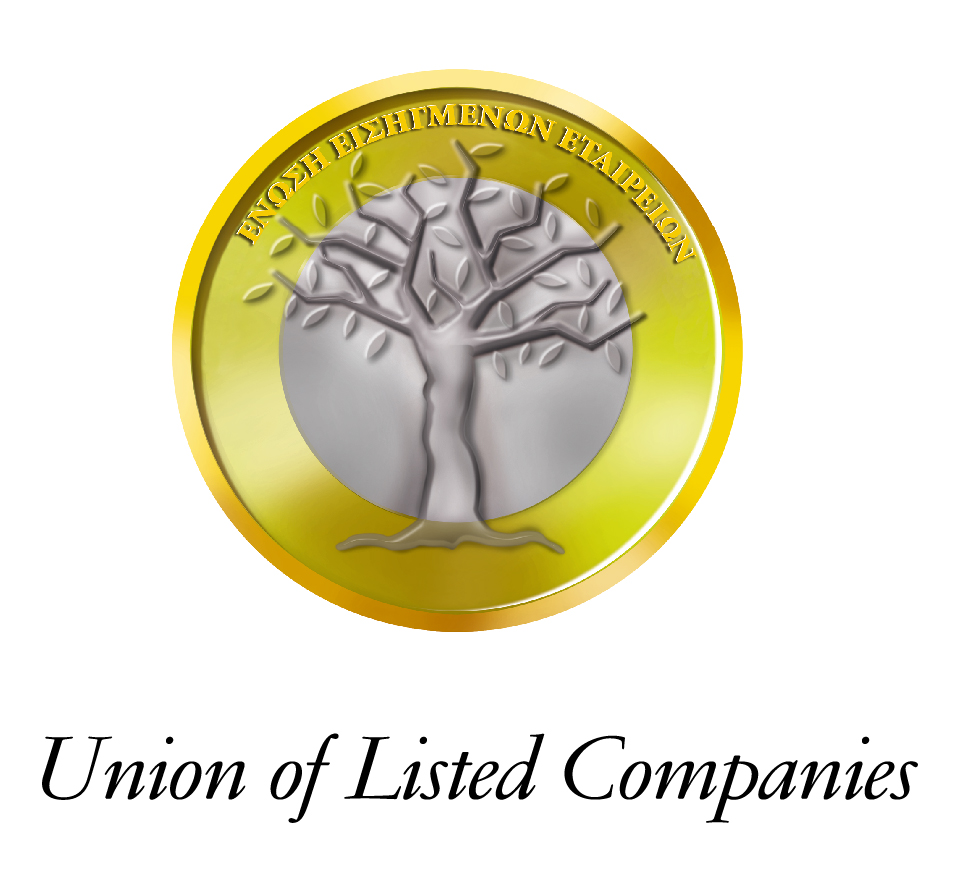 The need for an association of listed companies due to European and national regulations is manifested throughout the members of the European Union (EU). The organization that represents listed companies in Greece is the ULC, also known by its Greek acronym ENEISET.
The ULC is a non-profit association that comprises most listed companies on the Athens Exchange. The capitalization of our members exceeds 80% of the total market. Our Directors, a list of which is attached, represent some of the biggest quoted companies in Greece. Our Chairman of the Board is Mrs. Irene Athanassiadou also Chairman of Naftemboriki, Greece's leading business daily. Our President of the Executive Committee is Mr. Panayotis Dracos.
To fulfill our role we deal with European Directives; the Committee of European Securities Regulators; national legislation of the Hellenic Capital Markets Committee (the equivalent of the SEC ); International Accounting Standards; the convergence of US GAAP and the IASB standards; etc. We are working on the adoption of the new Directive on shareholder rights in Greek law. We have dealt with the repercussions on the Greek companies of legislation such as the Sarbanes Oxley Act; we have advocated our members' position on delisting to the Securities & Exchange Commission. We naturally work closely with all Greek Ministries and all associations representing the other parts of the Greek Financial Community in an effort to control the increase of regulations that might eventually spoil all our markets to the benefit of trading outside of our markets or of private equity groups.
We are a member of the growing family of European quoted companies' associations united in "EuropeanIssuers", an organization officially set in motion in March 2008, where we are represented on the Board. In addition to this, we participate in a variety of committees formed by EuropeanIssuers such as "legal", "small issuers", "accounting, auditing & financial" and "internal control & risk management". Other members are associations and listed companies from Austria, Belgium, Bulgaria, Cyprus, Finland, France, Germany, Italy, the Netherlands, Poland, Portugal, Spain, Switzerland and the UK.
"EuropeanIssuers", the sole European issuers' representative organization, is determined to give a new boost to the representation of Europe's public companies. Priority will be given to the companies' pressing need to know their shareholders and to rely on efficient cross-border voting systems. "EuropeanIssuers" will defend the need for more shareholder transparency. Knowing their shareholder base will enable issuers to have a sound and permanent dialogue with the person who has a genuine, economic interest in the affairs of the company, the end investor. "EuropeanIssuers" will also actively contribute, together with the institutions and other relevant stakeholders, to the set up of efficient EU wide voting processes. Harmonised communication procedures should increase the participation to general meetings in a cross-border environment, benefit the transparency of the voting process and help to ensure its integrity.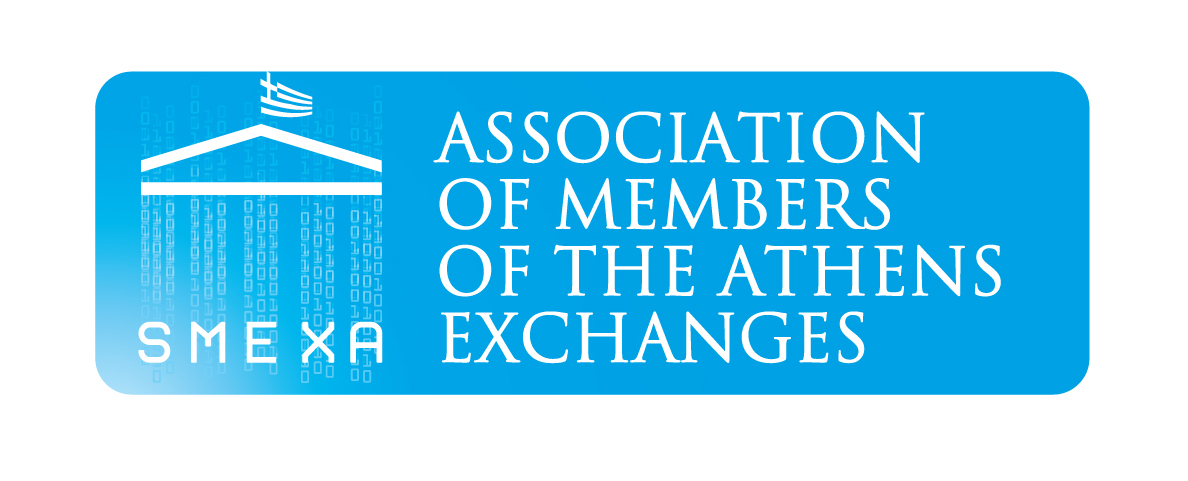 The "Association of Members of the Athens Exchange" is a non-profit organization, members of which can be brokerage firms and banks that are members of the Athens Exchange, including the cash and the derivatives markets.
The "Association of Members of the Athens Exchanges" was established in 1988, with founding members all stockbrokers of that time.
The Association's objectives are to:
Protect and promote its members' activities as well as safeguard their professional interests.
Study issues of common interest to its members.
Promote the idea of investing on the stock exchange and its importance in a free, developing society.
The Association aims at and works towards acting as an adviser to the authorities and the other statutory bodies of the Greek capital market and transfer to the supervisory bodies of the Capital Market (Ministry of Economy and Capital Market Commission), the views and concerns of people working in the stock market and applying the laws and decisions of these bodies in their everyday routine and therefore have direct knowledge of the effects and the problems these laws and decisions create.
In recent years, SMEXA's contribution has been significant in shaping the institutional framework of the capital market.
In addition, SMEXA follows European developments and participates effectively in what is happening in Europe, with statements and representations to the institutions of the European Union.
SMEXA has also taken the lead in an effort to substantially approach similar Associations in the other Member States of the European Union, in order to exchange views on issues that are of common concern to members of stock exchanges at a European level and promote a common response to these, where this is feasible.
The Law 1806/88, which led to substantial changes in stock market legislation, gave the opportunity of establishing brokerage firms, which started to appear in 1990. In 1996, the EC Directives 93/22 (Investment Services Directive) and 93/6 (Capital Adequacy Directive) were fully implemented into Greek Law.
On November 1st, 2007, MiFID was fully implemented into Greek Law and all brokerage firms are considered as investment firms.
Presently, members of the "Association of Members of the Athens Exchanges" are 50 investment firms and banks, all of which are authorised to operate on the ATHEX.
The actual share capital of an ATHEX member, amounts to € 10 million in average.
The Association's members' net shareholders' equity amounts to well over € 350 million and the total number of qualified personnel that are employed is well over 2000 people.
The members of the Association act as intermediaries in securities trading, by providing the investment service of reception and transmission of orders as well as execution of orders, while they engage in business activities such as investment advice, portfolio management, custodian services, underwriting, investment analysis, providing advisory services in cases of listing on the ATHEX , etc.
The fees for all services provided are negotiable. It should be mentioned, though, that the quality of analyses and the services provided by the ATHEX members is internationally recognised.
As regards trading activities, the members of the ATHEX have to comply with the Rules of Conduct that were drafted and accepted by the members themselves as well as the provisions of MiFID. They also have to comply with the provisions of the law on Market Abuse, which was adopted in May 2005 by the Greek Parliament in accordance with the Market Abuse Directive,
In order transactions to be protected and brokerage firms' liabilities to be covered, the "Athens Stock Exchange Members' Guarantee Fund " was set up in 1954 and was restructured in the end of 1997, the participation in which is compulsory for all members of the ATHEX as well as all investment firms-non members of the ATHEX. Nowadays, the Fund's property, which is invested in real estate and fixed income securities, is considerable in relation to other European Stock Exchanges. Each member's contribution is weighed annually with the average daily value of transactions.
On October 30, 2006, ATHEX and Cyprus Stock Exchange launched a common Platform, supporting the markets of the two exchanges. CSE Members, which have been previously accepted as Remote Members of the Athens Exchange (ATHEX), have the opportunity to trade in securities listed on the ATHEX, while at the same time, ATHEX Members which were approved as CSE Remote Members have the opportunity to trade in Cypriot shares.




Invest in Greece is the official Investment Promotion Agency of Greece that promotes and facilitates private investment, identifies market opportunities and provides investors with assistance, analysis, advice, and aftercare support free of charge.
Invest in Greece identifies potential partners, locates sites, assists in legal and licensing procedures, analyzes investment proposals, furnishes pertinent economic information, and fully explains incentives available to investors.
The professionals at Invest in Greece guide investors at every step of the investment process and provide essential support for ongoing operations or expansion projects.
Invest in Greece is committed to helping businesspeople discover the many opportunities in Greece, the gateway to Southeast Europe and the Eastern Mediterranean.
Invest in Greece, 3 Mitropoleos Street, 10557 Athens
T: +30 210 3355700, F: 210 3355743, www.investingreece.gov.gr



The Hellenic Bank Association (HBA) is the representative of all Greek and foreign credit institutions that operate in Greece. It was established in 1928 and is a non-profit legal entity. It expresses the views of its member banks, provides advisory input to the regulatory process, participates in the decision-making procedures of international, European and national law-preparing and technical committees, and cooperates with other countries' organizations and associations of the financial sector in the context of bilateral or multilateral agreements. The HBA focuses on the collective modernization of its member banks and the overall development of the financial sector.
Currently, the HBA comprises 27 members, of which 21 are regular and 6 are associate members, with:
a workforce of more than 65,000 people, directly employed, in the past five years;
4.090 branches and 7550 ATMs;
more than one million private shareholders;
foreign institutional investor participation, which for some of the largest HBA member banks amounts to 40% of the share capital;
presence in 16 foreign banking markets, either directly or through majority holdings in overseas banks.
Important note
The Hellenic Bank Association is not a bank, does not perform any direct or indirect business activities, and does not keep any funds on behalf of its members or the public. It is not a bank supervisor; it does not impose regulatory compliance rules; it is not an employers' organization and it does not sign collective labour agreements.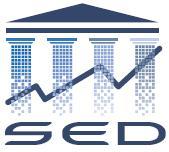 Syndesmos Ependyton & Diadiktyou –SED ( Internet & Investors Association) is a non profit organization which as decreed by law 3756/2009, art.10, par.4, Government Gazette 53 Α' and law 3763/2009, art.27, par.2, Government Gazette 80 Α', participates in the Advisory Committee to the Hellenic Capital Markets Committee as a representative of private investors in Greece.
SED was founded to promote investor education among Greek investors, wherever they may be found, to defend investor rights, as well as resolve any problems by taking appropriate actions with the Authorities.
The term "Internet" in our name is there to imply that SED was born on-line. The articles of association do not impose (and did not ever in the past) any obligation on its members to use the internet. Any individual who wishes to invest and accepts the articles of association and by laws may register for membership regardless of their status as internet users.
Since 2004 SED has been engaging in shareholder activism, an activity which is encountered in all developed markets worldwide and aims for active investor-shareholder participation in the activities of business enterprises. Sound application of Corporate Governance, corporate
transparency, full and timely disclosure and ultimately respect of minority shareholders' rights by majority shareholders and executive management, as well as corporate social responsibility, environmental protection and the improvement of investor education and investor awareness, are among the main objectives of shareholder activism, intending to establish the stock market as a modern and reliable growth mechanism for the Greek economy.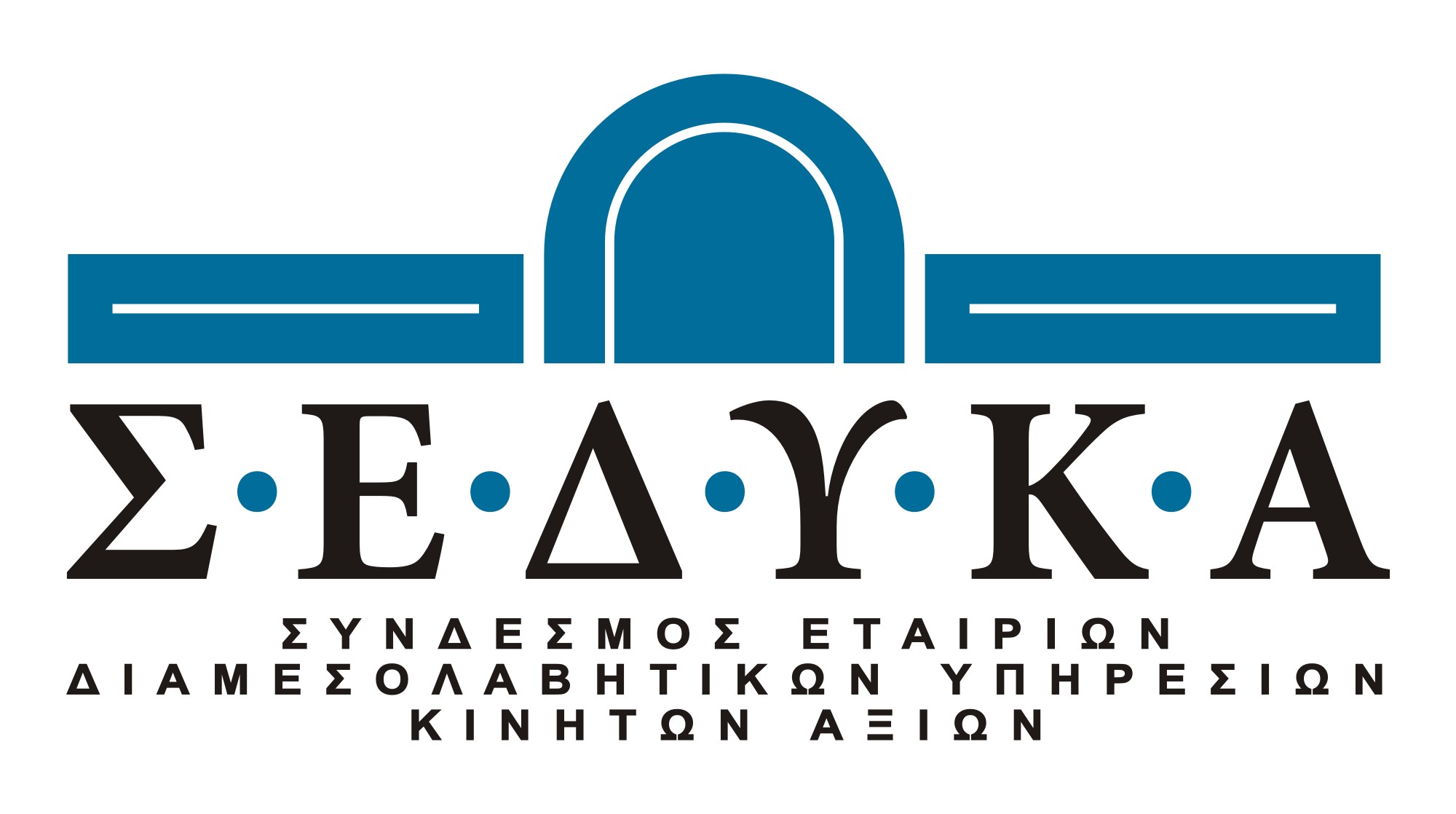 O Σύνδεσμος Επενδυτών & Διαδικτύου-(ΣΕΔ), είναι αναγνωρισμένο Σωματείο μη κερδοσκοπικού χαρακτήρα, το οποίο σύμφωνα με το νόμο 3756/2009, άρθρο 10, παρ.4, ΦΕΚ 53 Α' και 3763/2009, άρθρο 27, παρ.2, ΦΕΚ 80 Α', συμμετέχει στη Συμβουλευτική Επιτροπή της Επιτροπής Κεφαλαιαγοράς, σαν εκπρόσωπος των Ιδιωτών Επενδυτών στη χώρα μας.
Ιδρύθηκε με σκοπό να συμβάλλει στη βελτίωση της επενδυτικής παιδείας των Ελλήνων επενδυτών, σε οποιοδήποτε μέρος του κόσμου και αν βρίσκονται, καθώς και στην υπεράσπιση των δικαιωμάτων τους και επίλυση των προβλημάτων τους, με ανάλογες παρεμβάσεις προς τις Αρχές.
Ο όρος "Διαδικτύου" που περιλαμβάνεται στον τίτλο του ΣΕΔ, είναι καθαρά συμβολικός και θέλει να καταδείξει ότι ο ΣΕΔ ξεκίνησε από το Διαδίκτυο. Στο καταστατικό του Συνδέσμου δεν υπάρχει (ούτε υπήρξε ποτέ) οποιοσδήποτε περιορισμός για τα μέλη του, που να αφορά τη χρήση του Διαδικτύου. Μέλη του ΣΕΔ μπορούν να εγγραφούν αποστέλλοντας αίτηση όλα τα φυσικά πρόσωπα, που είναι ή επιθυμούν να γίνουν επενδυτές και αποδέχονται τους σκοπούς και το σύνολο των άρθρων του καταστατικού και του εσωτερικού κανονισμού, ανεξάρτητα αν είναι ή όχι χρήστες του Διαδικτύου.
Ο ΣΕΔ από τις αρχές του 2004, εφαρμόζει στην Ελληνική Κεφαλαιαγορά τον Μετοχικό Ακτιβισμό, ένα θεσμό που εφαρμόζεται σε όλες τις αναπτυγμένες αγορές του κόσμου και συνίσταται στην ενεργό συμμετοχή των επενδυτών-μετόχων στα δρώμενα των επιχειρήσεων. Η χρηστή εφαρμογή της Εταιρικής Διακυβέρνησης, η διαφάνεια, η πλήρης έγκαιρη και έγκυρη ενημέρωση και τελικά ο σεβασμός των μετόχων μειοψηφίας και των επενδυτών από τους μεγαλομετόχους και τα διοικητικά στελέχη των εταιρειών, καθώς επίσης η Εταιρική Κοινωνική Ευθύνη, η προστασία του περιβάλλοντος και τέλος, η βελτίωση του επιπέδου Επενδυτικής Παιδείας και η απόκτηση Επενδυτικής Συνείδησης εκ μέρους των Ελλήνων επενδυτών, είναι μερικοί από τους κυριότερους στόχους του Μετοχικού Ακτιβισμού, που σκοπό έχουν να καταστήσουν το Χρηματιστήριο σύγχρονο και αξιόπιστο μοχλό ανάπτυξης της Ελληνικής Οικονομίας.




The Hellenic Bankers Association - UK was formed in the 1994 in order to promote a closer co-operation among Bankers and Financial Professionals, of Hellenic origin, based in the United Kingdom. Currently HBA has 300 members in the City of London (www.hellenicbankers.org.uk).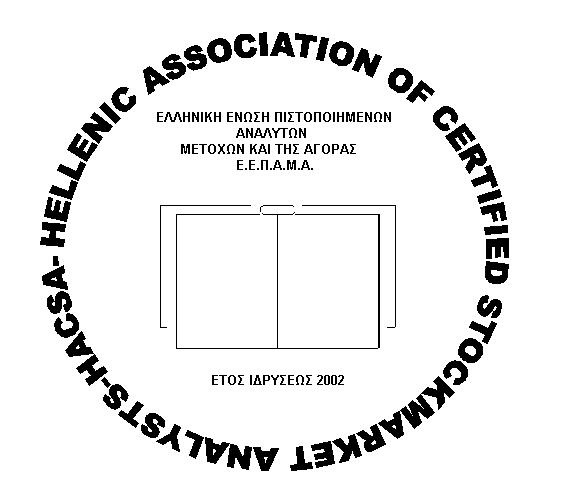 The rapid growth of Athens Stock Exchange in the 1997-1999 period, and the regulation of professional certification that followed in Greece, provided a soilid ground for the initiation of the Hellenic Association of Certified Stockmarket Analysts (HACSA),a non-for-profit professional association of financial analysts in Greece. HACSA forced the rapid development of both, ethics and professional competence among financial analysts. HACSA was founded in 2002, currently accounts for more than 70% of certified analysts, is member of EFFAS (European Federation of Financial Analysts Societies) and ACIIA, has its professional Code of Ethics since 2003 and organizes seminars in financial analysis, portfolio management and investment advising.
Member of the association can be either certified analysts and portfolio managers (certified by the Hellenic Capital Market Commission or holders of CIIA or CEFA international certification) or not certified analysts, having two years experience plus degree in economics, at a non-full member status. The Greek market developed now to turns to the point that international analysts accreditations become the norm. To that extent, HACSA professional exams in Greece since 2004, under the high standards of ACIIA, that lead to the CIIA (Certified International Investment Analyst) certification is an important step towards the integration of the Greek stock market.

Dr. Konstantinos Vergos,
Chairman
HACSA
Contact details :
email: hacsagra@yahoo.gr
internet site www.hacsa.gr
tel 0030-210-3366915