HANDBOOK SPONSORS


Bank of Cyprus at a glance
Founded in 1899, the Bank of Cyprus Group (the 'Group') is the leading banking and financial services group in Cyprus, with an expanding presence in Greece and operations in Eastern European countries with strong links to Cyprus. In addition to retail and commercial banking, the Group's activities include finance, factoring, investment banking, brokerage, fund management, life and general insurance.
With assets totaling €39.4 billion in December 2009,  the Group currently operates through a total of 566 branches, of which 211 are located in Russia, 167 in Greece, 143 in Cyprus, 18 in Ukraine, 12 in Romania, 10 in Australia, 4 in the United Kingdom and 1 in the Channel Islands. Bank of Cyprus also has representative offices in Russia, Romania, Ukraine, Canada and South Africa. The Bank of Cyprus Group employs 12.127 staff worldwide.
The Group's chosen business model, a conservative commercial bank that is primarily funded by customer deposits, helped to weather the ongoing financial and economic crisis.
The Group maintains strong liquidity with a loans-to-deposits ratio of 90% at 31 December 2009, one of the healthiest ratios among European Banks. It also maintains a strong capital position with a total capital adequacy ratio of 11,7% and Tier 1 and Core Tier 1 ratios of 10,6% and 7,4% respectively, at 31 December 2009 per Basel II. At the same time, the Group remains highly profitable with profit after tax for the financial year 2009 reaching €313 mn and achieving a return on equity of 14%.
The Bank of Cyprus shares are listed on the Cyprus and Athens Stock Exchanges.
For more information on Bank of Cyprus, please visit the Group's website at www.bankofcyprus.com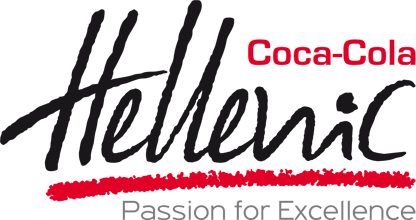 Short Profile
We are one of the world's largest bottlers of products of The Coca-Cola Company with annual sales of more than two billion unit cases. We have a broad geographic reach with operations in 28 countries and serve a population of approximately 560 million people. We are committed to promoting sustainable development in order to create value for our business and for society.
Our Mission
Our mission is to refresh our consumers, partner with our customers, reward our stakeholders and enrich the lives of our local communities.
Our Values
Acting with integrity and delivering on every promise
Committing passionately to excel at all we do
Competing to win, as one team
Ensuring our people reach their full potential
Treating everyone openly, honestly and with respect
Our Vision
Our vision is to become the undisputed leader in every market in which we compete.
Coca-Cola Hellenic is listed on the FTSE4Good index, which recognizes the performance of companies that meet globally accepted corporate social responsibility standards to facilitate investment in ethical and socially responsible companies. Coca-Cola Hellenic is also included in the Dow Jones Sustainability Indexes (DJSI) - both the Dow Jones Sustainability World Index and Dow Jones STOXX Sustainability Index. Launched in 1999, the DJSI are the first global indexes tracking the financial performance of the leading sustainability driven companies worldwide.

SPONSORS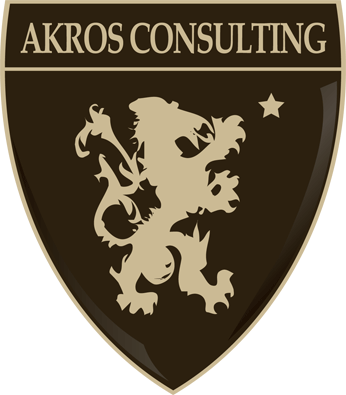 Nicola Facciorusso, investment banker, expert on Greece and Mideast Affairs, is the founder of the capital market consultancy Akros Consulting GmbH & Co, based in Munich. The firm will focus upon fund raising, joint ventures, pre IPO activity and secondary placements. Mr. Facciorusso is a Fellow of the Governance & Accountability Institute of New York.

Most recently, Mr. Facciorusso had been Senior Vice President of the former German privately-owned bank Sal. Oppenheim (today Deutsche Bank Group) in Munich. As Director of Corporate Brokerage he was in charge for the strategy, activity and relationship of the bank in Southern Eastern Europe and in Middle East. Akros Consulting in Munich will focus on the same a.m. area

As a Fellow of the Governance & Accountability Institute, Facciorusso is the main intellectual resource for "connecting the dots" on finance and related matters in the Middle East region and eastern Mediterranean on behalf of the Institute. Hank Boerner, Chairman and CEO of the Governance & Accountability Institute, said: "Nicola Facciorusso has one of the most brilliant minds today in understanding the complexity and ambiguity of finance in Southern Europe and the Middle East. Mr. Facciorusso is an important on-the ground resource for anyone seeking actionable financial/investment information in these two regions."

Akros Consulting's sector focus will be predominantly centered upon pharmaceutical, renewable energy, agriculture and real estate industries. Mr. Facciorusso's background includes 22 years of close-contact experience in advising institutional investors from Europe and the Middle East for the German equity market, as well as corporations from Greece for capital market transactions.

Said Mr. Facciorusso: "Akros offers a seasoned, knowledgeable capital market consultancy to be availed by listed and non-listed companies. The scope of our business is to generate interest by corporate and strategic or financial investors in joining the project of the mandator as an investor or as a business partner, as well as in becoming a minority or majority shareholder of the company of which we have the mandate."
Mr. Facciorusso added: "We assist the mandator in maximizing the company's value in the capital markets. We have participated in nearly one thousand road shows at the IR and CEO/CFO level in Europe and in the Middle East. We are known for our utmost standards of strict discretion and confidence, keeping the mandator fully informed and well-prepared to make timely and profitable decisions."
While at Oppenheim, Mr. Facciorusso was responsible for all investment banking issues affecting Sal. Oppenheim in Greece and the Middle East. He was the bank's first contact person for institutional investors, government representatives, listed/unlisted companies and local/international press for the two regions. He had an active involvement in the shaping and realization of the bank's related working processes. He was a sought-after guest in several live Italian television interview programs related to the German capital market, and enjoyed a high media profile in leading financial magazines and newspapers in Italy the U.S. the Middle East and Greece.

Also, Mr. Facciorusso has been a guest speaker on sovereign wealth funds from the Middle East and the Greek capital market in NYC, and has helped to establish, organize and manage several sophisticated, large-scale investment conferences and investor field trips dedicate to international institutional investors in Germany, Italy, Greece and the Emirates.
Mr. Facciorusso may be reached at Akros Consulting Maximilianstrasse 35a, 80539 Munich, Germany, at +49 (0) 171 / 640 54 56 or via email at Facciorusso@akrosconsulting.com. His company website may be accessed at www.akrosconsulting.com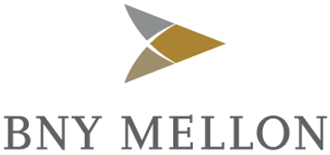 BNY Mellon: Our Profile
BNY Mellon is a world leading securities servicing and asset manager, with assets under custody and administration exceeding $22.3 trillion, and a leading global corporate trustee, with assets under trusteeship of $11 trillion. We also rank among the top 10 global asset managers, with assets under management exceeding $1.1 trillion.
BNY Mellon is the world's largest provider of DR, agency execution, correspondent clearing, corporate trust and government securities clearance services. We are the largest, and top ranked, stock transfer agent in the U.S., which in turn means that we provide the highest level of service to our DR issuers.
This level of commitment is exemplified by the bank's appointment by the U.S. Department of Treasury to provide a range of services to support the government's Troubled Asset Relief Programme (TARP). The bank's support will be administered through our securities servicing businesses. BNY Mellon is the largest U.S. institution providing auction services and is currently responsible for transactions that represent about a third of the market. In addition, we offer clients worldwide a broad spectrum of specialized asset servicing capabilities, including custody and fund services, securities lending, performance and analytics, and execution services.
Our Specialty: Depositary Receipts are a Core Business
When evaluating a depositary it is important to appreciate that the depositary must offer high-quality service to all three parties involved in the DR investment process-the issuer, investors and brokers-in order for the programme to be successful. Although all depositary banks can provide basic service in these areas, BNY Mellon provides a breadth and depth of service that is unmatched. For instance, our DR team leverages the Bank's in-house stock transfer and registrar capabilities for U.S. best practice shareholder servicing, a dedicated tender and exchange processing group for efficient merger and acquisition processing and a full-service employee programme group to ensure accurate employee stock and option activities.
Specifically, our commitment to the DR business has resulted in leading market share in many categories, including: total sponsored DR programmes (64%), Greece (80%).

Please Contact:
Mary Gormley
Vice President
Business Development
BNY Mellon
41st Floor, One Canada Square
London E14 5AL

Tel:   +44 (0)207 964 4377
mary.gormley@bnymellon.com

Nadja Schliebener
Global Investor Relations Advisory
Depositary Receipts
BNY Mellon
41st Floor, One Canada Square
London E14 5AL

Tel:   +44 (0)207 964 6358
Email:   nadja.schliebener@bnymellon.com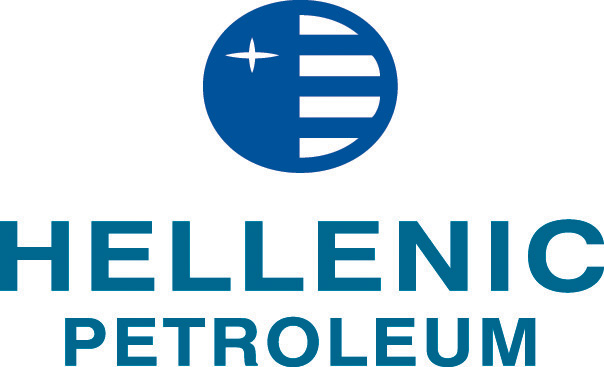 Founded in 1998, Hellenic Petroleum is one of the leading energy groups in South East Europe, with activities spanning across the energy value chain and in 11 countries. Its shares are primarily listed on the Athens Exchange (ATHEX: ELPE), and its market capitalisation amounts to about €2.5bn ($3.4bn). In 2009, Group adjusted net earnings amounted to €150m, on total revenues of €6.8bn. Hellenic Petroleum's key shareholders are the Greek State (35.5%) and Paneuropean Oil and Industrial Holdings S.A. (39.5%), with the remaining 25% free float split between institutional (16.5%) and private (8.5%) investors.
Refining is the Group's core business, accounting for over 70% of total assets and profitability. Hellenic Petroleum owns three of the four refineries in Greece, with a c.70% share of the Greek wholesale oil products market.
The Group is the domestic marketing leader as well, through its fully-owned subsidiaries EKO and Hellenic Fuels (former BP Hellas)., EKO's activities comprise a retail network of some 1,200 service stations throughout Greece as well as LPG, industrial, aviation and marine fuels and lubricants businesses. The recent acquisition of BP's Ground Fuels business activities in Greece (which has been renamed to 'Hellenic Fuels') further enhanced the Group's domestic position in marketing. The deal included BP's nationwide network of 1,200 branded service stations, storage facilities of 170,000m3, as well as the commercial and industrial supply business.
Hellenic Petroleum is a leading player in SE European markets. The Group owns the sole refinery in the Former Yugoslav Republic Of Macedonia (FYROM) and is one of the key fuels marketing players in Cyprus, Serbia, Bulgaria, FYROM, Montenegro, Albania, Bosnia and Georgia, via a network of more than 300 retail petrol stations.
Hellenic Petroleum owns exploration assets in Egypt, Greece and Montenegro. Currently, the E&P operations are focused on Egypt, where the Group is the operator of the West Obayed block (100% stake) and participates with a 30% stake in a consortium that has been awarded the Mesaha block in Upper Egypt.
Hellenic Petroleum is the sole petrochemicals producer in Greece, with operations integrated with its refineries. Domestic market shares are in excess of 50%, while exports account for almost 60% of sales. Key products are polypropylene, BOPP film, PVC, solvents and inorganics.
HellenIC Petroleum has entered into a strategic alliance with Italy's EDISON, to create one of Greece's leading power producers. Elpedison, the recently formed 50/50 joint venture, targets a power generation portfolio of 1,500-2,000MW, out which a 390MW CCGT plant is already in operation and a new 420MW CCGT plant is expected to start operations in 2010.  Moreover, ELPEDISON is currently evaluating opportunities in renewable energy sources.
Hellenic Petroleum owns a 35% stake in Greece's incumbent gas company, DEPA, which is the sole natural gas importer and wholesale supplier in the country. DEPA fully owns DESFA, Greece's natural gas grid owner and operator, and 51% of each of the local supply companies (EPAs).
Hellenic Petroleum actively participates in the development of key oil & gas transit pipelines. The Group is part of the consortium that is developing and will operate the Burgas-Alexandroupolis pipeline and through its 35% stake in DEPA it participates in the development of the Italy-Greece-Turkey, Greece-Bulgaria and South Stream natural gas pipelines.



Found in 2001, PROTON Bank is a dynamic developing Bank, providing integrated financial services. PROTON begun its operations as a specialised investment Bank in 2001 and soon established its mark in the domestic banking sector, leading to the successful listing of the Bank on the Athens Stock Exchange in 1995. In 2006 PROTON acquired and merged with Omega Bank -a commercial bank specialised on corporate banking and SMEs- in 2006. Mr. Lavrentios Lavrentiadis - leading chemical and pharmaceutical sector entrepreneur- owns 32% of the Bank's share capital, having acquired the share of Piraeus Bank on December 30, 2009.
PROTON based its foundation and operations on the need to 'localise' international banking products and 'internationalise' customer financial options. Even though it developed into a full service bank, PROTON maintains its investment banking focus. Being a client focused organisation, with client care the cornerstone of the Bank's philosophy, the objective of PROTON's strategy is the provision of personalised financial services which add value to its customers in the areas of investment banking, corporate banking, retail banking, private banking & wealth management, capital markets & brokerage and bankassurance. To achieve that, the Bank invests in people and technology. A dedicated team of highly trained officers support the Bank's client base, proactively responding to changing client needs in a multicomplex financial environment. The Bank has a network of thirty branches and three business centres across Greece. The Bank does not intend to rapidly expand its branch network, targeting instead a presence in all major Greek urban centres, focusing in areas where people need something more than traditional commercial banking services.
Group total assets at the end of fiscal year 2009 amounted to € 2.90 bil., as compared to € 1.98 bil. at end FY 2008. Net loans (after provisions) amounted to € 1.22 bil., as compared to €1.18 bil. at end FY 2008. Customer deposits at the end of fiscal year 2009 amounted to € 1.45 bil., as compared to € 0.92 bil. the previous year. Total equity stood at € 316 mil., versus € 268 mil. at end FY 2008.
With respect to income statement, operating revenues increased by 185.05% during FY2009, reaching € 116.8 mil. Operating costs before provisions declined by 5.87%, reaching € 53.09 mil. Profits before taxes and provisions for FY 2009, reached € 63.74 mil., versus losses of € 16.90 in 2008. Consolidated net profits amounted to € 13.4 mil., versus losses of € 61.78 mil. during FY 2008. The Bank's financial performance during FY 2009 indicates that the losses of FY 2008 owe much to a number of extraordinary, non-recurring factors. Key among these one-off factors, was the valuation adjustment for several subsidiaries.
In order to further improve its Balance Sheet and the quality of its loan portfolio, PROTON undertook significantly higher new provisions, of  € 50.2 mil., markedly higher than the equivalent figure of the previous year which was € 31.2 mil. With a net loans to deposits ratio of 84.1% -indicating a significant surplus of deposits- and a capital adequacy ratio among the highest in the domestic banking system- with a Tier I ratio of 15.54%, PROTON is one of the healthiest banks in Greece.